Cock rings: simple, effective male sex toy accessories that are small in size, but deliver excellent results when it comes to enhancing your personal pleasure during sex or masturbation. Also known as C-rings, penis rings, and erection-enhancing rings, these male sex toys are designed to help men delay ejaculation and climax, prevent premature ejaculation, make their erection firmer and fuller, combats erectile dysfunction, heightens sensitivity and sexual sensations, and much more. Cock rings are easy to use, and there is a wide assortment of different kinds of C-rings you can explore, which we detail here:
Adjustable cock rings are the most versatile and customizable sex toy accessories, and you can use them in various ways that other cock rings can't do. These unique penis rings come in a diverse assortment of designs and provide different uses.
The most basic form of the adjustable C ring is similar to the shape of theCal Exotics Soft Adjustable Lasso Erection Keeper, which has a slider bead that makes it easy for you to create the perfectly sized ring for your penis; you can even make the ring larger enough to wrap around both your penis and testicles for even more unique sensations due to the constriction. The slider bead also acts as a quick-release to ensure that you can safely untighten the ring when necessary.
Some simple adjustable rings have two slider beads to separate the cock and balls and give you more customization control; e.g., theDoc Johnson Adjustable Silicone Cock Tie Set. Other adjustable erection rings can only fit around your penis like theGladiator Power Cock Ring. These cock rings don't require the use of lubricant to use on your member, but you can apply lube that enhances the sensations you feel as you grow your erection after wearing the adjustable cock ring, such aswarming lubricant orcooling lubricant.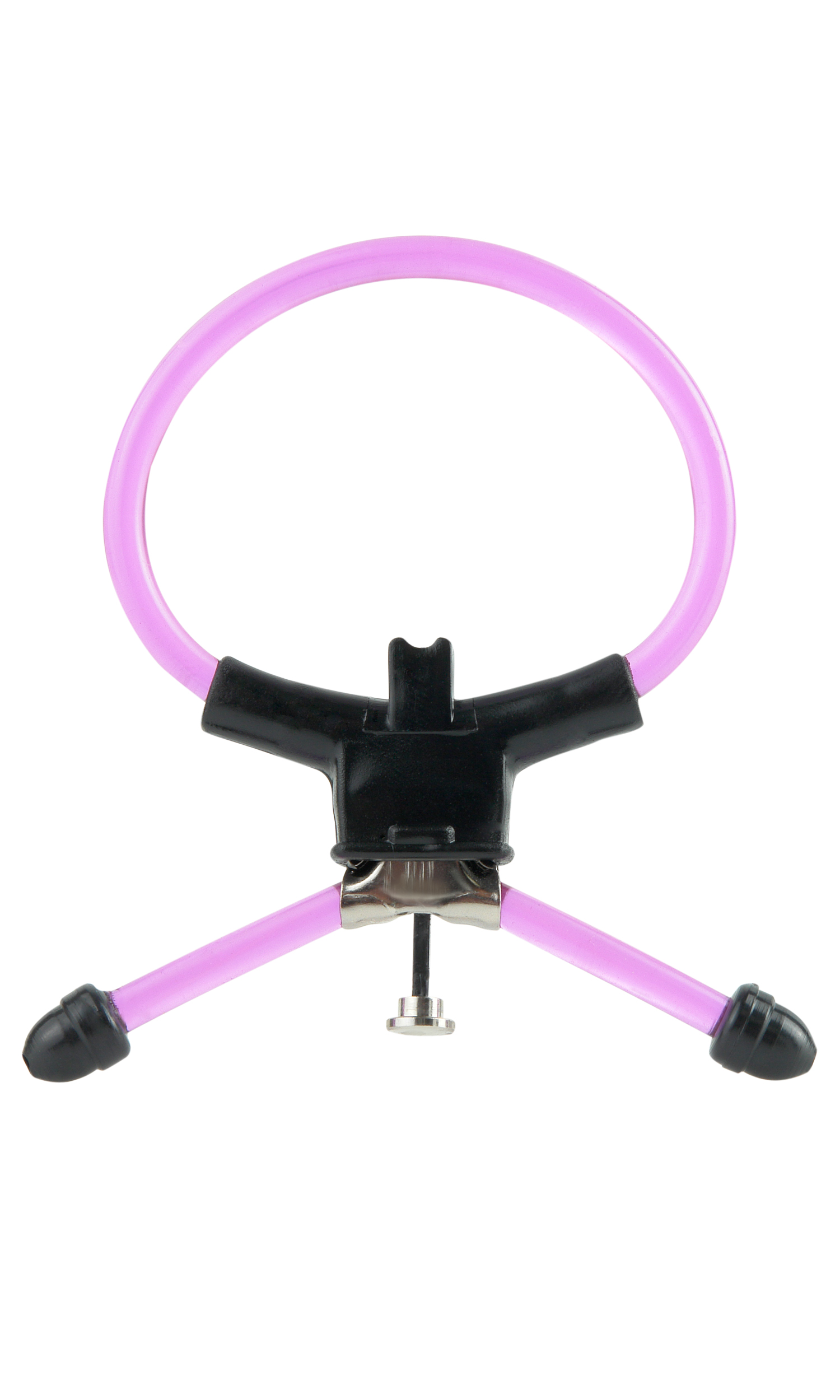 Another variation of the adjustable cock ring is the button-snap leather ones like theCOLT 5 Snap Leather Cock Ring, which has an edgy look and classic closure style. These penis rings are easy to fit and secure around your penis with the button-snap design. Some have buttons along the entire length of the ring while some have just a few like theAdjustable 3 Snap Cock Strap; you can also find similar erection rings similar to this style that have different closures, such as theVelcro Closure Cock Strap.
To use, all you need to do is wrap the snap cock strap around your penis like a bracelet and snap the button closure to ensure that you get the proper constriction to help delay orgasms and make your erection bigger and better. Unlike the usual thinner cock rings, these leather cock snap rings have a thicker form, which creates this unique sensation that heightens your sensitivity and pleasure.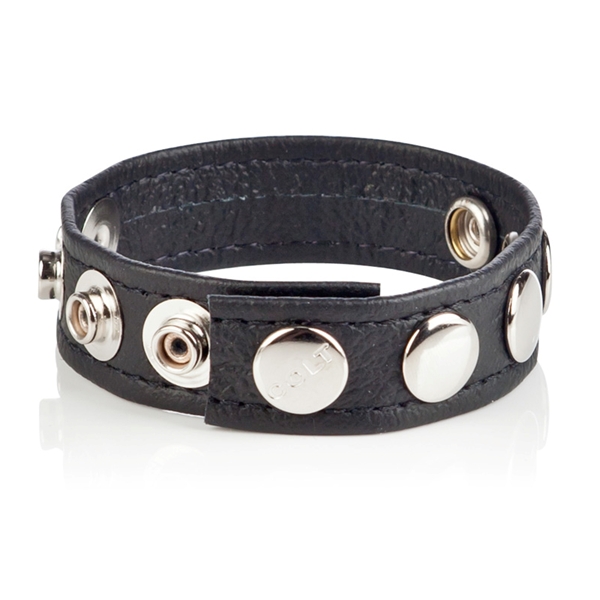 Cock ring sets offer you a pack of exciting C-rings that come in various sizes, materials, and shapes or designs. An example of one of our most basic cock ring sets include theCal Exotics Silver Cock Ring 3 Piece Set, which features three silver metal cock rings in three different sizes. These firm, rigidmetal-made penis rings add more pressure to the constriction and have a naturally cool temperature that contrasts the heat of your body, making them more exciting to experiment with. Instead of three separate rings, you can try a metal cock ring set like theXR Triad LARGE Triple Cock Ring Set, which is designed with three joined rings.
Another variation on these types of basic C-rings is theSilicone Support Rings or theRubber Cock Rings 3 Piece Set, which have a sleek and plush-like feel to them. With these rings that are rigid in form, it's best to use a high-quality lubricant to slip them onto your cock.
If you want to more basic and stretchy cock ring so that you can adjust the size of the ring to your liking, try erection rings like theCal Exotics Senso Cock Rings or theBasic Essentials Enhancer Soft Cockring Set. These cock rings are made with stretchy, durable material, so you can stretch them to fit your cock and give you the right amount of pressure and constriction. You also get a variety of rings to choose from in these cock ring sets.
For some of these stretchy cock rings, they are designed with nubs or different textures that are used to tease your partner's external sweet spots during intercourse. For a single stretchy cock ring and a smooth surface, you can try a penis ring like theScreaming O RingO Cock Ring.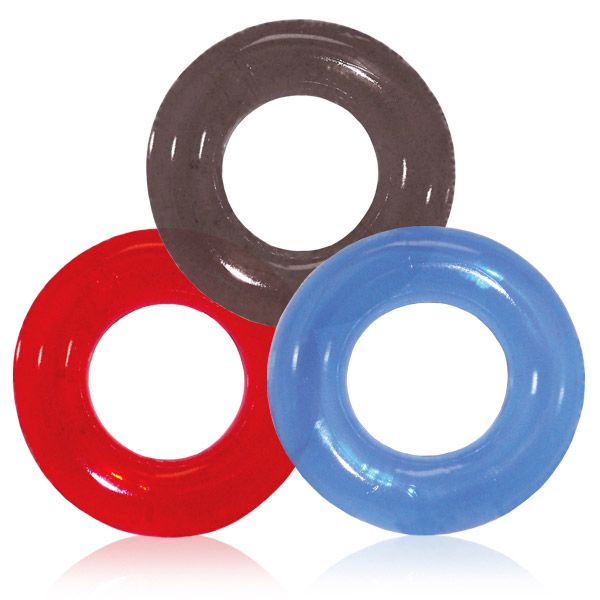 Double cock rings are typically penis rings with two rings attached together, and these dual male cock rings are designed to wrap around the base of your penis and testicles, which provide double the constriction and effectiveness of cock rings. Both rings usually come in different sizes: the larger one is for the penis while the smaller one is for the testicles (e.g., theDual Clit Flicker Vibrating Cock Ring and theCOLT Ball Strap Leather Cock Ring). Some cock rings double ascouples vibrating love rings or have double bullet vibrators like theDouble Dolphin Soft Vibrating Cock Ring.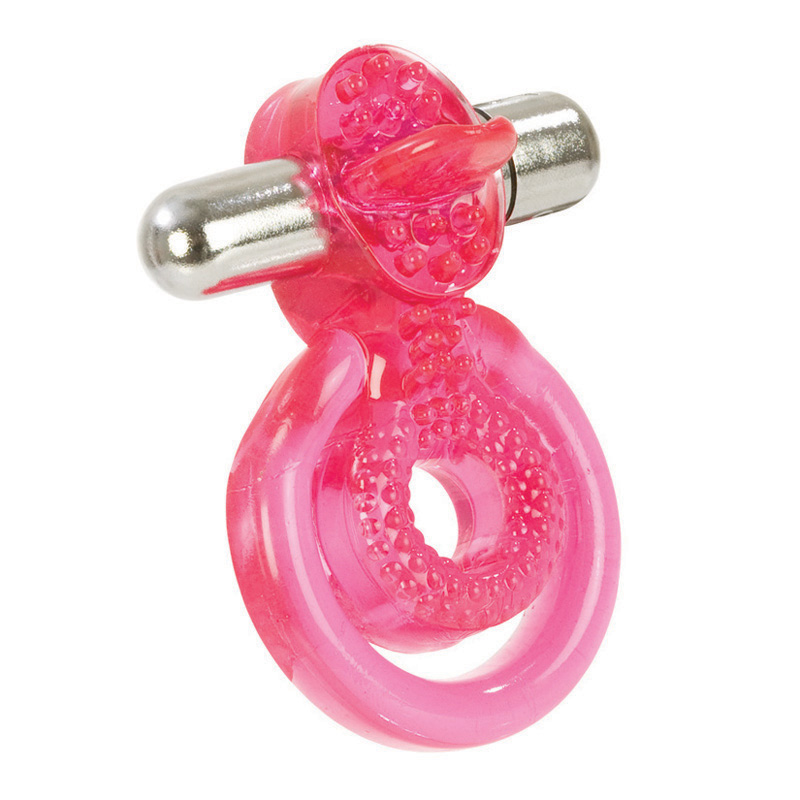 Double cock rings are best if you have more experience with using these types of male sex toy accessories. All you need to do is wrap the larger ring around the base of your cock and the smaller ring around the base of your testicles. For some dual erection rings, you can use both rings to constrict your penis for more intensity.
For double cock rings that are made for couples to use during intercourse, they're almost always accompanied by a bullet vibrator to ensure that your lover gets external stimulation, so position you and your partner in a way that will maximize their pleasure potential while you wear the ring.
Some double cock rings feature more variety in sex play, such as theLove Rider Beaded Dual Penetrator (for anal penetration), that allow you to explore various pleasure pursuits while using cock rings. If you use a double cock ring with extra features, such as an anal probe, make sure you get the right lubricants and apply it to the toy and to your body before using.
When you want to add a little spice to your bedroom sex routine and don't want to go crazy with the sex toys (yet!), cock rings are the perfect way to enhance pleasure during intercourse easily. These cock rings are specially made to ensure that you stay hard for longer and last during lovemaking while delaying ejaculation.
Most couples cock rings double as vibrators so that your lady will receive stimulating vibrations to her clitoris and other external sweet spots. Some also have rabbit-vibrator-like designs (seeRabbit Cock Rings for more) like theBasic Essentials Bunny Vibrating Cock Ring to provide more clit-tickling action for your lover. Cowgirl and missionary are the best sex positions to use when you're wearing a couples cock ring; you may have to adjust slightly to give your partner the perfect pleasure positioning.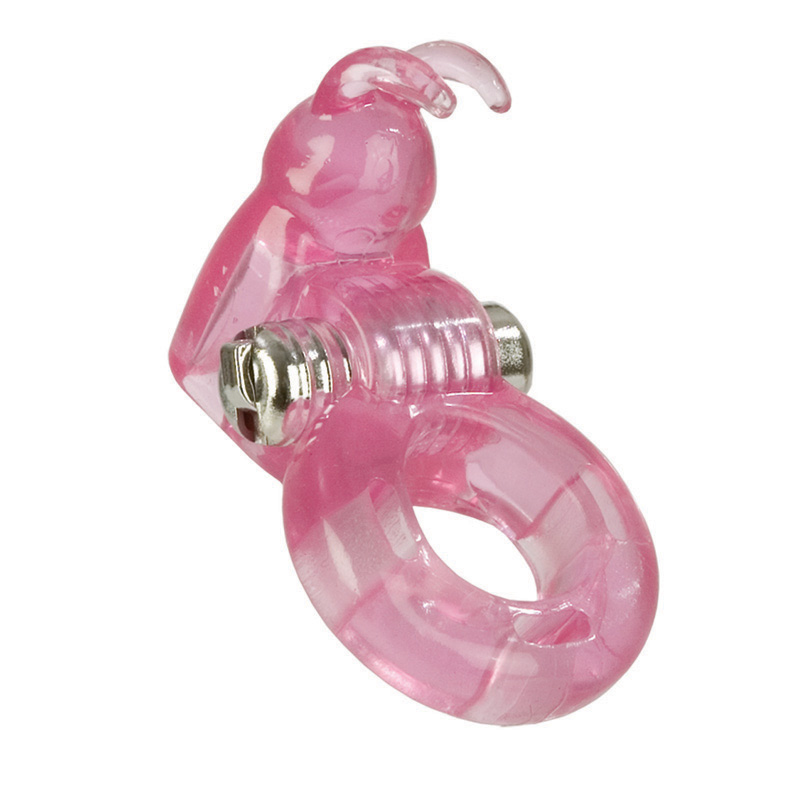 If you're feeling wild and want to give your partner anal sex, you can try theDouble Penetrator Cockring Anal Vibrator Strap On, which features a beginner-friendly sized anal dildo and cock ring that you wear; think of it as an alternative to the traditional strap-on harness dildo sex toy. For hetereosexual couples, you can experiment with simultaneous double penetration (vaginal and anal) for exciting and different sexual satisfaction. Be sure to use a high-qualityanal lubricant and practice proper anal hygiene with the help ofanal hygiene tools for better backdoor pleasure.
For couples who want a longer lasting, luxury couples vibrating cock ring, you can experiment with our luxury cock rings like theJopen Ela Rechargeable Vibrating Cock Ring and theOhMiBod Lovelife Share Vibrating Cock Ring. Luxury sex toys have better quality material and advanced technology that puts them on a whole different level when it comes to pleasure. You can find some of these vibrating cock rings for couples with rechargeable batteries so that you can continue using them for a long time with your partner. They're easy to use, just like any other cock ring, and provide more features compared to the ordinary penis ring.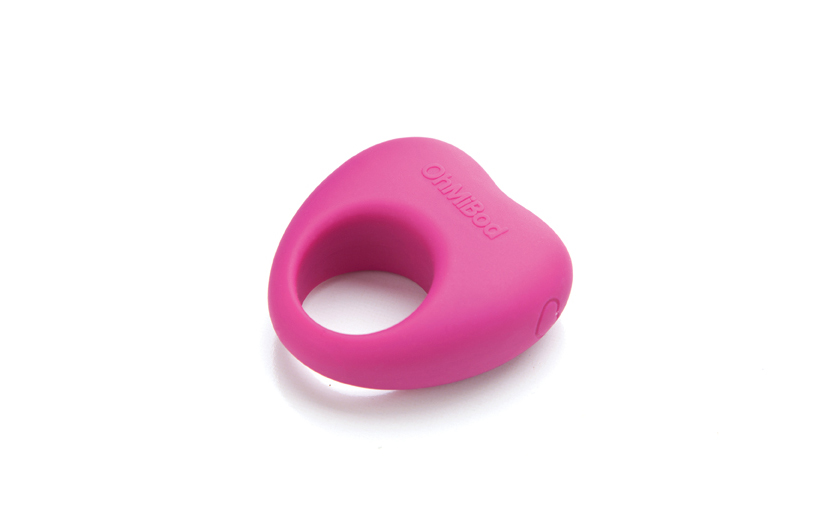 Be sure to read more about cock rings and male sex toys in our other guides here: